Presentation
Mr Jean-Philippe AMIGUES and Mr Jean-Philippe CALDERON, as well as all of their collaborators welcome you to their website and to their office. The 4 notaries and the 20 collaborators of our office are at your disposal to advise and assist you in the various important decisions of your life.
Notarial office
SCP AMIGUES & CALDERON
Telephone : +33 (0)4 68 37 94 22 - Fax : +33 (0)4 68 22 42 99 - Email : amigues.calderon@notaires.fr
The Notary is a public officer, appointed by the Minister of Justice. Delegate of state authority, he has the power to authenticate acts by affixing his seal and his own signature. He is the guarantor of the free and informed consent of the parties. Protectors of the latter, Maître Jean Philippe AMIGUES, Maître Jean Philippe CALDERON and all of their collaborators will be able to advise you on :
Family law and asset management
PACS
Marriage
Adoptions
Donations
Inheritances
Divorce
Division of assets
Wills
Real estate law
Purchases
Sales
Exchanges
Expertises
Residential / rural leases
Real estate promotion (subdivisions, sale in the future state of completion)
Business law (businesses and companies)
Incorporation, leasing and management
Mergers / acquisitions or sales of commercial fund(s)
Commercial / professional leases
Fiscal law

Law of public / local authorities
Mr Jean-Philippe CALDERON also works in real estate appraisal. For more information on this subject, please contact him by email jpcalderon@notaires.fr or directly via the office number +33 (0)4 68 37 94 22 .
Our notarial office is also equipped with the latest high-technology tools allowing the setting up of online meetings by secure videoconference, as well as the signature by Electronic Authentic Act (AAE - dematerialized version). To request the setting up of an online meeting by videoconference, please directly contact your notary within the office or call +33 (0)4 68 37 94 22 .
For better protection of your confidential data, our office has also appointed a Data Protection Officer. For more information on this subject, please consult our tab "labels, certifications and networks".
Do you need an advice or want to set up an appointment ?
Or
Please, be assured that we will endeavour to respond as quickly as possible to your request.
The office welcomes you from Monday to Friday :
Address :
3 Boulevard Voltaire, 66200 ELNE
A free car park and and a disabled access are available for the use of our clients.
Opening times :
Monday to Thursday : 9 a.m. to 12 p.m. and 2 p.m. to 6.15 p.m.
Friday : 9 a.m. to 12 p.m. and 2 p.m. to 5.15 p.m.
Mailing address :
Office notarial - SCP AMIGUES & CALDERON
3 Boulevard Voltaire
BP 31
FRANCE
66201 ELNE CEDEX
Networks and certifications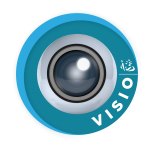 Office équipé de la visioconférence de la profession
Pas le temps de passer chez votre notaire ?
Vous disposez d'une tablette ou d'un ordinateur doté d'une caméra et d'un micro ? Vous avez alors l'équipement nécessaire pour réaliser un entretien en visioconférence avec votre notaire.
Simple, en toute confidentialité et en toute sécurité, vous pouvez de chez vous dialoguer avec lui.
Lors de vos prochaines prises de rendez-vous, pensez à informer notre secrétariat de votre souhait d'effectuer l'entretien en visioconférence.
visio.notaires.fr/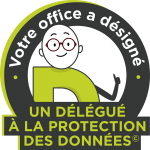 Office that has appointed a Data Protection Officer
Office that has appointed a Data Protection Officer
Downloads
INFORMATIONS CLIENTS COVID-19
INFORMATION / DOCUMENTS TO PROVIDE IN THE CONTEXT OF ANY NOTARIAL ACT
SALES AGREEMENT